Birth Control
IUD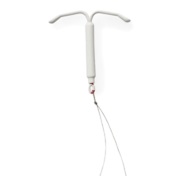 Hear real people share their very real experiences with different methods of birth control.
IUD
Ruchika, 27, IUD
"I think that overall peace of mind for the future is really nice."
Ruchika is a med student, so she knows a lot about health and how bodies work. She took the day off for her IUD insertion. She heard it might hurt or cause cramping and wanted the afternoon to recover.
But for her, the insertion was actually uneventful. Guess she didn't need Netflix, Nutella, a heating pad, or painkillers after all.