Real Stories: I love my kid(s)—but please, no more
Done having babies for now, or forever? Birth control can help with that.
If you're already a parent and think it's time to say "stop" or "pause" on the babymaking (but not necessarily on the _love_making, thankyouverymuch), consider your birth control options. From condoms to sterilization to the IUD and more, there's a method out there for you.
BTW, if you want to learn more about methods you can use right after having a baby, check out our handy guide to birth control for new moms. (Because when you're busy taking care of a newborn, an unplanned pregnancy is the last thing you'll want to stress about.) Effective, breastfeeding-friendly, low-maintenance—the right postpartum birth control can be one thing about new parenthood that's easy-peasy-lemon-squeezy.
Below, hear real stories from moms and dads who chose to use birth control after having kids:
After Elsa had her son, her health care provider recommended the Paragard IUD. Elsa had it inserted postpartum and appreciates not having to think about her method.
Rosa is the mother of a two-year-old and loves her implant. Why? So many positives: no periods, better sex, and (for her) some convenient weight gain.
Daniel has a son who means the world to him—and he knows one kid is exactly what he wants.
Kyesha is a single mother who works and goes to school. The implant fits with her busy life and keeps her prepared, just in case…
Emily decided during her second pregnancy that she didn't want to get pregnant again. After a C-section delivery, her OB immediately performed the sterilization procedure, completing the final step of her and her husband's family plan.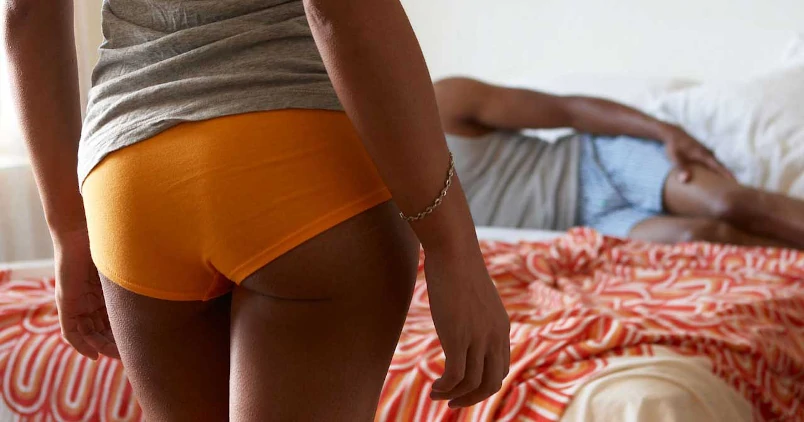 Subscribe to Frisky Fridays
Heat up your weekends with our best sex tips and so much more.