January extended horoscopes: Manifesting in 2019
If 2018 has challenged you in more ways than one, you're not alone. But all the hardship will be worth it as your commitment to the things and people you care about (and most of all, to yourself) will come to fruition in 2019. It's a beautiful year ahead, and even though it will still involve hard work, you're going to start to see your deepest wishes manifesting this year. It's all going to be worth it!
Capricorn
What to expect in 2019: Buckle up, Capricorn. Just like last year, you're still going to be nose to the grindstone on commitments and deadlines this year. You're going to be focusing on bottom lines in everything in your life, including your relationship. Bringing everything up to snuff can be a lot of effort, but you, of all signs, can handle it. And don't worry. The end of the year will bring you some hard-earned rewards for doing the work—including a relationship that's truly aligned with your values and goals, a satisfying sex life, and the career you've always dreamed of.
Important dates: The end of August will bring an all-year high for love, fun, and enjoying life's sexier offerings. You're going to want to surface from your work to head outside with a someone you care about and take a well-deserved break. December will be a month of success for you. You are finally going to see returns on your investments, and all of your hard work will finally feel like it's been worth it.
Your January prediction: While everybody else might have been overspending or overextending during December, you were smart about saving and conserving. And this month, you are ahead of the race because of it. It seems like your strategies are right on the money. Though this month may have its challenges, you are able to meet them like a total boss. But remember to refuel, especially physically. You can't be all work all the time. You may find yourself feeling especially sexual come mid-month, and getting cranky if you don't meet your needs, so be proactive about this. Don't wait for someone else to take care of you when you can do it yourself (and probably do it better anyway).
Aquarius
What to expect in 2019: This year, you may be feeling the need to dial things back and adopt a less frenzied pace. Even if you make big travel plans (which you're likely to do), your journey is probably going to take a tone of inner searching rather than hectic sightseeing or tons of late nights. But don't worry, you won't spend the entire year in a temple trying to find yourself. Your partnerships are likely to be fun and exciting, and you'll take your love life to new heights. You may also find yourself having some exciting new ideas and putting them into action. This year will bring a gathering of forces to your life that will help you excel in all areas.
Important dates: The month of March is a time for you to indulge, Aquarius. Focus on simple pleasure-seeking and enjoying life. You may be feeling yourself extra hard, too, so get ready for some of the hottest sex of your life (and keep an eye on your sexual health). In early October, something will shift and suddenly your relationship situation will be thrown into the spotlight, bringing some important decisions to the forefront. One of those decisions may be about taking your commitment to the next level.
Your January prediction: Don't be surprised if you find yourself traveling this month, whether it be for work or pleasure. And if you happen to meet a new love interest on the journey? All the better! This month, you definitely need to focus on the serious stuff though, so keep an eye on balancing work and play. Mid month, you may notice some especially intense relationship dynamics coming up, but luckily you are cool-headed and rational enough to not get too caught up in the emotions. Just remember to validate your partner's feelings. They may not be quite as cool-headed as you.
Pisces
What to expect in 2019: You've always been a big dreamer, but this year, some of your dreams will really test the limits of reality. While it's great to let your ideas soar, can you back them all up with the work it would take to make them a reality? This year may show you the difference between what's realistically achievable and what's best to leave out of the vision. Don't worry though, it's not all hum-drum reality checks. There are likely to be some dreamy vacations, some awesome highs in your love life, and some deeply satisfying work successes this year.
Important dates: Early April will be a hot spot for that super emotionally-connected sex that you are always craving. Although it may be part of a clearing that follows conflict, you are likely to find deeper intimacy through all that honesty. Watching some of your dreams manifest into solid form in December is going to be a total high for you. Whether it's taking your relationship to the next level or turning a dream into reality at work, it's going to be therapeutic to watch things taking shape in your life.
Your January prediction: Though you'll be hustling this month, you may also notice you're feeling some malaise. Your escapist tendencies are looking for a release, and it's hard to focus. If you go overboard on work, you're likely to burn out. If you let yourself slide into avoidance, you'll likely get a heap of pressure put on you mid-month. The trick is to set slightly more achievable goals, and to reward yourself for achieving those goals.
Aries
What to expect in 2019: This year, you are ready to manifest the dream job, romance, and lifestyle you've been working on attracting to your life. And guess what? The universe may hand you exactly what you've been looking for. But there may also be more work involved in maintaining the dream than you thought there would be. Unexpected demands will reveal the truth about whether or not you are actually ready for what you thought you wanted. Regardless of life's highs and lows, you are showing up to your life in a new way, and you are killing it along the way.
Important dates: Even though the hustle is real in January, and you're working your ass off, this month will be a high point of the year for you sexually. Even though you may be extra sleepy at the office, the long nights of steamy fun are going to be worth it! August will be an all-year high for all kinds of action. Whether it's romance, super hot sex, or a dream vacation, August won't disappoint. (Just remember to tie up any loose ends at work before you clock out! This isn't the best time for you to shirk responsibility.)
Your January prediction: Putting in as much overtime at the office as you have been is hard on you. All work and no play makes a dull Aries. The good news is that this month will be a great month for your love life, and there is likely to be a hot new love interest taking center stage. If you're already in a relationship (or a few), things are going to take a sexy turn as you and a partner feel a sudden rush of attraction for each other. Like gross-new-relationship-PDA-all-day attraction. Balancing the work and play may be exhausting, but things will ease up near the end of the month (especially around the 21st!).
Taurus
What to expect in 2019: This year for you is all about embracing change and taking risks. Since you aren't known as the most flexible sign, this may sound a little scary to you. But ultimately, you may discover that there are parts of you that might have gotten stuck in a bit of a rut (ahem, your sex life?) and it's time for some fresh energy. Letting loose a little won't hurt, and you can definitely find a way to balance your goal-oriented nature with finding new ways of doing things.
Important dates: Late August is going to be a great time for exploring new ways of expressing yourself sexually. Whether it's new toys or role-play, you're going to find yourself wanting to try something new. (Don't be surprised if travel is involved, too!) December will be all about expansion for you. It will be the culmination of all the changes you've been embracing. After putting in lots of effort all year, December will bring rewards in everything from your professional life to your relationship.
Your January prediction: You've been working super hard on having your career game on point, and it's not leaving a lot of energy for anything else. Everything you've been doing will be worth it, but your love life and sex life may be crying out for more attention. Even if a sex partner isn't readily available, it's a good month to dive deep into some sexy self-care and give your own body some love. Even if you don't feel you have time, it'll help you recharge, we promise.
Gemini
What to expect in 2019: Your key words for 2019 are exciting and expansive. You're finally gaining some momentum after a long (maybe really long) time of just plugging away. Some exciting new opportunities are coming your way this year, and you are going to be riding a new wave of success. Though you are investing your energy in all kinds of new things, keep in mind that your energy has limits and you need to be aware of them. It'll be all too easy this year to over-promise resources to the exciting stuff that's happening, and then come up short in either energy or commitment when it gets down to the wire. Going for it, but with a healthy dose of realism, is the way forward.
Important dates: Early August will be a wonderful time to embrace adventure. Whether solo or with a partner, this is a time when you may find yourself taking action on some of your wanderlust and going for a much-needed vacation. Early October will be a hot spot for accomplishment. Whether it's your labor coming to fruition, or a new opportunity presenting itself, your self-confidence is going to be soaring. (This will also be a great time of year to try new ways of being physical, whether that's finally trying reformer Pilates or trying out some new moves in bed.)
Your January prediction: You've got some big project ideas this month, and there's nothing you'd love more than to have your partner on board with you. But unfortunately, you may not be getting the support that you want, which could be cause for some conflict. It's discouraging when you try to communicate your ideas, and they're not received in the way you'd like. But luckily, in spite of everything, you are able to keep the faith and move forward. You will find that your ideas are worthy of support, and you will gain it soon with your natural ability to imagine new solutions.
Cancer
What to expect in 2019: This year is all about leaving the unnecessary behind and embracing only what's aligned with your true needs. It's going to become clear what's worth your time and what isn't, and it could be that you decide a job, a relationship, or a friendship needs some serious change. Think of it like Marie Kondo-ing your whole life, not just your apartment. And don't worry, it won't all be hard decisions—there will be some great surprises along the way, especially as you make space for them to show up.
Important dates: Late May will be a time of really important changes in your love life. Some sudden realizations will bring you a lot of clarity about your partner and your sex life in general. The end of August and beginning of September will be a high point for your sex life. That will be a good time to let your worries go and indulge in the physical. You may also find yourself inspired to redecorate your bedroom with something new and sensual. At the end of December, watch as your life shifts from overhaul mode to spread your wings mode. It's time for things to really take off.
Your January prediction: Taking super good care of yourself this month is important, because there's going to be lots demanded of you. Though some of it may not be exactly what you'd wish for, you are resilient, and once you set your mind to something, and you can and will kick ass. Asking for extra support out of your relationship (or from your bffs) can help you keep calm amidst the chaos.
Leo
What to expect in 2019: This year has a bunch of shiny surprises in store for you, and you are going to find yourself in all the right places at all the right times to receive them. This is a great year for you to embrace adventure and just see where life takes you. Some of the new experiences you'll have may actually change your life and show you new ways of manifesting all the things you desire. Bring this adventurous spirit into the bedroom. Just bear in mind that while life's luxuries may tempt you more than ever this year, it's a good idea to always keep a foot in reality. (Especially when it comes to your finances.)
Important dates: August is going to be a sexy time for you! Make sure you take advantage of this month's sultry energies, which will really take you for a ride, especially if you decide to travel during this time. Early November will be a key time in your romantic relationships, and staying in on those long, crisp fall nights will be exactly what you're craving. Just make sure you're focused on communicating clearly at this time to avoid planting the seeds of misunderstanding.
Your January prediction: Though you may be putting in overtime at work and at home with so many responsibilities, that's not stopping you from getting some high-quality pleasure in your free time. Sex is likely to be quite fulfilling, physically and emotionally, this month, especially around the week of the 21st. Just remember to save some time and energy for self care or you may find yourself under the weather at the end of the month.
Virgo
What to expect in 2019: This year challenges you to make some major changes while still staying the course with your major commitments. Sound impossible? Well, it'll make sense as the year plays out. Some new experiences will come along and help you release old patterns that have gotten a little stagnant. While you're getting a bit of a life facelift, you will also be committing even more deeply to some of your long-term investments. Though it may feel like a lot, as long as you don't overthink it, you will ease into all of it without a problem.
Important dates: September is your month. Your love life will be heating up, and you will also get a little financial boost. Just look at it as a reward for all the hard work you've been putting in. December will also be a sweet month for you, as you watch the grand finale of your year's achievements. You'll have a lot to be proud of, and you are likely going to be seeing some awesome rewards financially and professionally.
Your January prediction: You'll be buckling down to get all of your work done and trying to be available for fun at the same time. This could result in your feeling a little run down, and that may show in your lower-than-average energy at work or when hanging with your partner. It's understandable that you want to fit it all in, but this is definitely one of those times where it's good to say no. Your energy, libido, and mood will thank you for it.
Libra
What to expect in 2019: After a few years of fast-paced, constant change, it's time to slow down and reassess. You've shed a lot of layers—some in your relationships and some in your work—and you're discovering who you are after all of that change. The good news is that you are going to be able to find lots of new opportunities while holding down core commitments this year, and that balance will help you build an even stronger identity and sense of self-confidence. This year, make room for the things and people that could be in your life forever instead of just for now.
Important dates: August will be a fiery month for all your relationships. Don't be surprised if somebody new and interesting shows up in your social circles. Your sex life will be lighting up, and you will likely be picking dates for a steamy vacation. Early October will be a great time to get physical. You are going to be feeling very embodied, and you won't mind feeling someone else's body too. This is also a good month to find new pleasure in moving your body—just make sure it really feels good for you, and you're not just doing it because you feel pressure.
Your January prediction: Although some challenges at work may threaten to rain on your parade, keep positive by focusing on your future jet-setting. Starting to plan a dream vacation will give you something to look forward to and will help you get through the extra hours at the office. This is also a great month to get adventurous in bed and to explore a new romance in your life. (Hint: You are extra communicative this month, so maybe try to add a little dirty talk into the mix?)
Scorpio
What to expect in 2019: You've had lots of luck show up at your door over the past year, and now it's time to cultivate all the opportunities you've been given. This year is a bit more about the rewards that come from slow, intentional work. You're going to hustle and build success in everything from your work life to your romantic life. You may have to make tough choices about how you spend your time in order to get the results you want, but make sure you don't skimp on pleasure. A satisfied Scorpio is a happy Scorpio.
Important dates: In early September, you'll feel like you have organizational superpowers when it comes to work, and it's going to pay off as you rise to a new level of success. In December, you're going to be ready to commit to something that's really important to you. You may reach a new level of intimacy in a relationship as a result.
Your January prediction: Focusing on your finances this month may have you budgeting and cutting down on spending. Be sure to set aside some of your budget towards pleasure and fun because you are in serious need of romance this month. Some sweet, romantic dates, especially early in the month, may take the edge off all the serious planning you've been doing.
Sagittarius
What to expect in 2019: All that travel, adventure, and fun you're always craving? It's time to embrace it! This is YOUR year, and all you've got to do is follow the trail of magic. (You're already pretty amazing at that anyway.) If you've been looking for a partner who really gets your fiery, spontaneous style, you may just bump into them serendipitously this year. If you've been wanting to indulge in more traveling and adventure with someone special, this is the year to get some dates on the calendar.
Important dates: Even though January for most people is nothing but a string of cold days, you're feeling hot as hell this month! This is a great month to leverage your above-average magnetism to attract all of the desires of your heart. You may especially have luck if those desires are physical ones. In August, get ready to pack your bags. Whether you planned travel for this month earlier in the year, or you're taking a spontaneous trip, this is the month to hit the road.
Your January prediction: Working hard, dealing with the post-holiday financial recovery, and making big plans for the rest of the year may be draining you. But it's not going to stop you from wanting to go out on the town and live it up at night. This month is an all-year high of magnetism for you, and you know that you've got to get out there no matter how committed you are to your other obligations. Though you may just meet the love interest of your dreams, make sure you squeeze a little solo self-care time in there somewhere too.
Happy new year, everybody!
XOXO,
Bedsider
P.S. Think birth control is a BFD? Think everybody should know their options and be able to get the BC they want? Donate to Bedsider before the end of the year.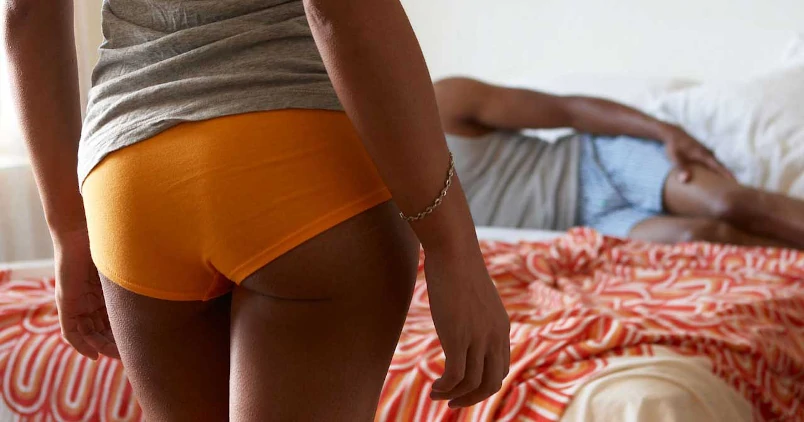 Subscribe to Frisky Fridays
Heat up your weekends with our best sex tips and so much more.