Can pharmacists really prescribe birth control?
In some states, yes!
If it seems to you that taking time off work, finding transportation to a clinic and paying for a doctor's visit is a lot of work to get birth control, you're not alone.
In fact, ACOG, a professional association of ob-gyns, has suggested that birth control should be available over the counter to improve access.
While we're not quite there yet, there are an increasing number of ways to access birth control. In addition to telemedicine apps that enable you to get birth control delivered straight to your door, some states now allow you to walk into a pharmacy without a prescription and get [the pill]( https://www.bedsider.org/birth-control/the_pill, the patch, the shot, or the ring.
It's called pharmacist-prescribed birth control, and if it's available where you live, it may make getting birth control easier for you.
It's only available in some states
Right now, you can only get pharmacist-prescribed birth control if you live in California, Colorado, Hawaii, New Mexico, Oregon, Tennessee, and Washington.
These states' laws allow you to bypass a doctor's visit by giving pharmacists the authority to prescribe and dispense birth control. The laws vary by state, but typically, pharmacists who choose to prescribe or dispense contraception (they don't have to) must undergo specialized training before they can prescribe birth control.
The option will soon be available in Maryland, New Hampshire, and Utah, as well as Washington, D.C.
You still have to do a screening
If you're in one of the above states, you'll likely be asked to self-screen for birth control by filling out a questionnaire at the pharmacy. This way, the pharmacist can figure out whether you're a good candidate for certain types of birth control. Some people, like those who have a history of blot clots or those who smoke, are at higher risk of side effects when using certain types of birth control.
Along with reviewing your questionnaire, the pharmacist will ask you about your medical history, your other medications, and whether you're pregnant. They'll also take your blood pressure. With this information, they'll determine whether hormonal birth control is safe for you and help you choose the best option. The pharmacist should also give you information about how effective the method is and how to use it.
There are some restrictions
Be aware that states also vary in terms of age requirements, as well as what pharmacists can prescribe and the length of the prescription supply. For example, you have to be at least 18 to get pharmacist-prescribed birth control in Colorado, but there are no age restrictions in California. In Washington state, you can only get the pill, but in other states, all self-administered birth control is available. Some states also require the patient to have had a prior doctor's prescription.
There's yet another consideration. While pharmacist-prescribed birth control cuts down on costs by eliminating the need to set a doctor's visit, your out-of-pocket cost by going this route depends largely depends on your insurance coverage and where you live.
If you have insurance, your birth control should be free, but if you don't have insurance, you can expect to pay about $50 per month for the pill. But there's also the cost of the consultation with a pharmacist in order for you to get your prescription. Some reports suggest this could cost you up to $50.
Just because they can doesn't mean they will
Even in states where pharmacists are allowed to prescribe birth control, they're not required to. In other words, pharmacists have to opt in to providing this service, and some data suggests that finding a pharmacy that provides this service may be harder than you expect.
You can visit Birth Control Pharmacies, which maps the pharmacies that provide this service.
When you walk into a pharmacy, ask "Is there a pharmacist at this location that can prescribe birth control?" Ask about costs and restrictions before your consultation to make sure you're able to pay and that the pharmacy can prescribe the birth control option you want.
If your pharmacy doesn't provide this service yet, let them know you'd like them to offer it. This could encourage them to get the necessary training to prescribe contraception.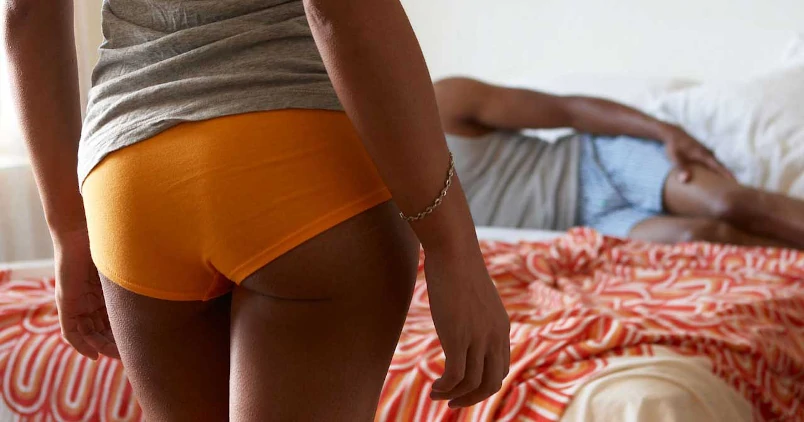 Subscribe to Frisky Fridays
Heat up your weekends with our best sex tips and so much more.