June horoscopes: Get ready for some summer lovin'
June will bring the official beginning of summer (finally!), and with it, a sense of lightness and freedom. And after a long winter and unpredictable spring, we need all that June has to offer, especially when it comes to love. Read on to find out what this month has in store for your love life:
Gemini
June will give you ample opportunity to explore within your love life. With your unstoppable Gemini curiosity, you're guaranteed plenty of fun and adventure this month. But the tone will shift mid-month when some personal matters will distract you. It could be your job, your bank account, or some matter surrounding your home, but whatever it is, all the fun you've been having with a love interest or partner will take a backseat to problem-solving. Whether you want them by your side or need your space as you work through this issue, make sure you communicate clearly so they know what's up and don't think it's about them.
Cancer
This is your month to impress your love interest or partner, Cancer-style. And that means lavishing them in nourishing, warm, soft love. You couldn't be more excited. You are feeling extra dynamic this month, and you'll find yourself wanting to get out (though in true Cancer form, you'd be just as happy with a cozy night in). Get ready to take on the role of coming up with big romantic plans and carefully curating new experiences or nights out for you and your partner to savor. These new experiences will give your love life an erotic boost and help you balance other, more demanding parts of your life.
Leo
Your definition of love is definitely centered on romance, so you've been putting never-ending effort into taking your love interest on the magic carpet ride of their life. You want them to know that you are the one they've been waiting for, and nobody else will ever woo them (and wow them) like you do. But remember that there's more to love than romance, like compatibility. Don't get so caught up in the conquest that you overlook the reality of who your love interest actually is. The end of this month may reveal an important truth to you about these matters of the heart. It may be a good time to ask yourself and your partner the hard questions.
Virgo
You may spend June trying to set some boundaries in your love life. It's not that you've gone cold on your love interest or partner, it's just that while you've been spending time with them, other areas of your life have been neglected, and it's giving you anxiety. The situation likely isn't as dire as you think it is (you can be notoriously self-critical, after all), but it's okay to recalibrate when needed. And chances are, your partner is just practical enough to understand your needs. With some thoughtful communication, you should be able to make sure you both get what you need.
Libra
Though love is your priority, you may be slightly unavailable for it due to other stresses. Work is A LOT right now. And it's hard, even for a love connoisseur like you, to be 100% available for a growing relationship when you're required to be 200% available for everything else at the same time. Though love is give and take, you may need to take a little bit more than you give in order to break even right now. Don't worry though, you will definitely have extra time for your relationship (or for dating) later in the month. And knowing you, you'll give back three times as much as you borrowed once you're caught up and rested.
Scorpio
This month, love will require everything of you. You're going to need to bring every bit of your passion and promise to the table for a challenging situation with your partner or love interest. Luckily, you're famous for your commitment, and like a boss, you're going to rise to the occasion, showing up consistently with focus and maturity. And it's going to work wonders. Your love interest will be able to develop some deep trust because of your powerful commitment, and you will take your shared intimacy to a new level.
Sagittarius
Though your love life may soar to new heights this month, there may be some new circumstances arising that will require you to find better balance in your life. If you've spent too much time lost in the glow of a relationship over the past few months, you're likely going to need to make up for lost time in other areas this month—especially where work and finances are concerned. You may also have to count on your Sagittarius luck to bail you out of some tricky situations. Chances are, it will. And before the end of the month, all of this will be sorted out.
Capricorn
You definitely put a lot of work into everything that you do. And love is no exception. But you need love to be more of a rest stop than a project right now. Cuddles and home-cooked meals need to be the tone of your love life at the moment, and anybody requiring more out of you may need to chill out until a less stressful time. Remember that not being "on" is really vulnerable for you, and letting someone see you that way, in true rest mode, is good for you. Asking for what you need is even harder and even better. You may be shocked by how much this person is willing and able to help get you back to your overachiever self.
Aquarius
Your love life is FIRE this month. You are feeling sexy and flirtatious on nights out, and it's a great time to really dive deep into your romantic connections. Well, deep Aquarius-style anyway, which probably means long conversations about oddities and conspiracy theories. But that's just foreplay for you. Speaking of sex, it may require a bit extra patience this month, so don't fret if that particular part of your love life takes a minute to catch up (especially around the end of the month).
Pisces
It may feel like things are magically solidifying in your love life this month. Your partner may suddenly be on your level and willing to go the distance with you. That extra commitment that you've been craving will finally be offered to you on a silver platter. Whether it's moving in together, meeting each other's friends, or deciding to go on a big trip together, you'll finally feel like you're getting somewhere. All you have to do is get through a few bumps near the last week of the month, and things will really take off.
Aries
You may want to move your love life forward at warp speed, but this month, there are going to be some interpersonal situations between you and your love interest that will force you to slow things down. Though you'll want to conquer any problems as fast as possible to show your lover that you are the person of their dreams, it's clear that you can't head-butt your way into their heart at this time. You have to meet them at their pace. But don't worry. If you can take some deep breaths and slow it down, you've definitely got this.
Taurus
Though you may be doing everything you can to create calm in your life right now, external factors are stirring up everything but calm. And your love life is no exception. You are exploring entirely new territory with your partner, which is great but a little stressful as you learn how to navigate it all. Overall, the change is good. Go easy on yourself and your partner, and make sure you're doing a lot of extra communication this month to help you smooth out any bumps in the road.
XOXO,
Bedsider
P.S. Did you know Bedsider is part of a nonprofit called Power to Decide, which does more than just bring you hot sex tips, horoscopes, and feminist rants? (We know, the mind reels that there could be more!) To learn more about Power to Decide's work, sign up for updates and news here.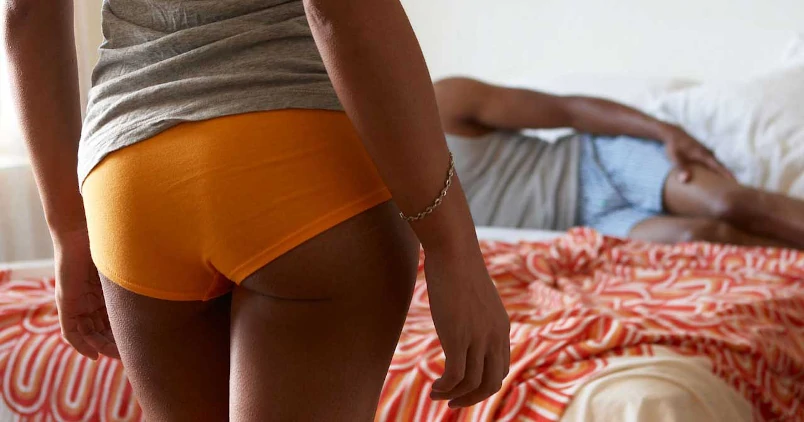 Subscribe to Frisky Fridays
Heat up your weekends with our best sex tips and so much more.