September horoscopes: Your love forecast
The change of seasons is an ideal time to focus on what really matters most to us. This month, love will be top of mind as we transition from lighthearted, passionate summer to more serious, brooding fall. Here's what September has in store for your love life:
Virgo
September will bring fireworks for you, Virgo! Whether you've been out here looking for somebody special or are pretty sure you've already found them, you are about to come into some amazing luck in your love life. This month will have you feeling hot, flirty, and romantic, and your love interest is going to be feeling the same towards you. As a bonus, you're going to be able to see a long-term future playing out for your love life right now, and that's just the kind of stability you need.
Libra
Though September may begin with a bit of a snafu in your love life, never fear. This month will get better as it goes along. By the end of the month, you'll be singing in the rain. There's so much going on in your life, and you're feeling bogged down, but love truly is a release. And whether you're dating or are in a relationship, you're going to be feeling the love, and it's going to be light and sweet. It helps that you and your love interest are super cute together, and you're going to have the opportunity to get out and show that off.
Scorpio
Your love interest may be a bit distant with you right now while you're craving stronger intensity. Maybe they're misreading your signals (or you theirs). Start by making sure you're communicating your needs as clearly as you can, and take care to listen to what they're saying as well. You'll experience a slow build towards getting what your heart desires out of love, and you'll start to see the payoff mid-month.
Sagittarius
You know that saying about how the devil is in the details? Well, there may be some details you've been overlooking in your love life that are going to start causing problems this month. Have you been completely honest with the person you're seeing? If you're in an LTR, have you not been your best possible self? It's a good time to check in and be honest with yourself. Though you have the best intentions, you may have to double down on your efforts to show it.
Capricorn
Your love life is going through some serious reconfiguration right now, but September will bring a much-needed dose of fun and romance. And it could happen in an unexpected way. Whether you're single and somebody who's not your usual type appears in your life and takes you by surprise, or your long-time partner suddenly shows up in a way they never have before, you'll definitely be caught off guard (in a good way). Let the lightness and ease wash over you at the beginning of the month, especially since things will get a bit more serious for you as October approaches.
Aquarius
It takes a long time for you to trust someone, and for that reason, you're super selective about your inner circle. But those who've earned your trust are given it in spades. This month, trust is going to be a theme in your love life. A love interest may do something that leaves you feeling confused or unsure where things stand. Take the time to communicate until you're on the same page, even if it means you have to be more vulnerable than you'd like. Things will be much smoother for you in the love department by the end of the month.
Pisces
Though you feel like you've been giving super clear signals to your love interest, this month you may find yourself feeling constantly misunderstood by them. This could easily draw you into a downward spiral of sadness, but try to resist it. It's just going to take a bit of extra forthrightness and brave communication to draw in the kind of love you're looking for right now. Good relationships take work, and that's exactly what's needed in this case. By the end of the month, you'll find that the extra work was well worth it.
Aries
This month, you may find yourself with someone who has a completely different love language than you do. You prefer the instant gratification of pleasing your partner in the throes of fiery passion. But their needs are more centered around subtleties, small moments, and acts of service. Though that's not impossible for you, you'll have to tame some of your wilder instincts in order to focus on wooing them in a way that speaks to their heart. But all that work will be worth it, especially at the end of the month. That's when there's going to be more of a natural, easy heat between the two of you, which will suit you much better.
Taurus
Though you're not super big on change, this year has already brought a lot of it. Especially to your love life. If you're single, you've been attracting entirely new types of lovers, and if you're in a relationship, you and your partner are entering an unprecedented phase. Although you might feel kind of wobbly right now, you are soon going to see evidence that change is a good thing. In fact, September should bring you lots of rewards for stepping outside your comfort zone when it comes to love. Keep it up, Taurus!
Gemini
This month, you may be haunted by the past in one way or another. Is there somebody who you got close to but then freaked out about and ran away from? Or is there a past relationship that didn't work out that you never really dealt with? Though it's easier for you to avoid uncomfortable emotions and instead choose to distract yourself with fun, now is a good time to make some peace with the past. It'll help you clear the way for a better-aligned relationship in the present.
Cancer
This month may bring love in a new and surprising way for you. It could be that somebody has been showing up for you in a quiet, service-oriented way, and that they are more prone to show you their love than to talk about it. Though you may want love to beat a louder drum in your life right now, take notice of the subtle things. This person wants to take care of you right now, and they are probably taking great pains to show you.
Leo
Though you'd rather be all about the romance than the practical concerns of love, this month will plant your feet firmly on the ground. You are seriously considering the future. If you are already deeply involved with someone, you may be talking about the next level of commitment. Or you may be re-considering who you want to allow in your dating pool after serious assessment. Don't worry, things won't stay so serious for long. The end of the month will bring a lighthearted, fun tone with it.
XOXO,
Bedsider
P.S. Curious about how to start a new form of birth control after having an abortion? We have all the info you need, as explained by a health care provider.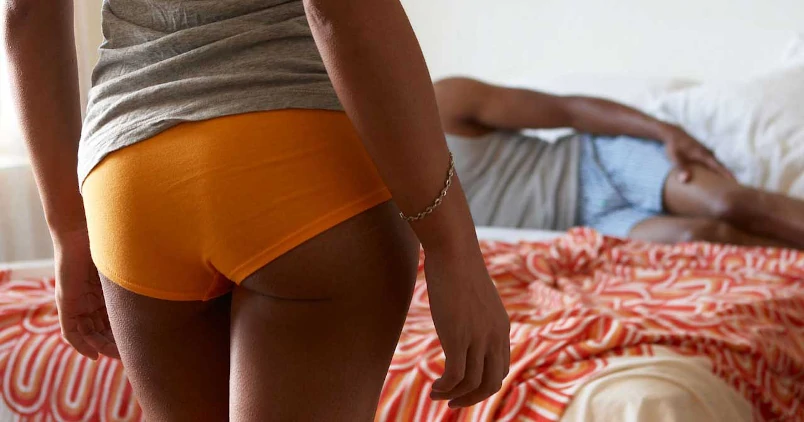 Subscribe to Frisky Fridays
Heat up your weekends with our best sex tips and so much more.