7 ways to use leftover Halloween candy in the bedroom
These are more creative than just eating it in bed
Halloween's officially over, but if you're not ready to let go of witch season in favor of Santa season just yet, we've got you. Here are some of our favorite ways to use leftover Halloween candy in the bedroom—and hey, you'll get an extra hour in bed on Sunday, so why not make the most of it! Just remember: the only hole your sugary treats should go in is your mouth. Don't put anything with sugar (or sugar substitutes) on or in a vulva, vagina, or anus. Also remember: candy is never cheaper than it is on the day after Halloween.
1. Hershey's chocolate
Plain Hershey's bars are a mainstay of Halloween candy. They're readily available at every corner store, gas station, and CVS, and they're better for playing with than the fancy kind of chocolate that kind of tastes and smells like feet. Pop a couple bars in the microwave for a few seconds at a time until they're gooey and melty. Test it on your wrist first to make sure it's not too hot, then drizzle it on your partner's body or apply with a paintbrush and lick it off.
2. Twizzlers
Twizzlers are multi-functional in the bedroom which is good because they really don't taste that great. Knot a few together to make an edible binding for wrists or ankles. Or use a fistful as a cat o' nine tails.
3. Junior Mints
The cool minty goo inside a Junior Mint can leave nipples tingling and aroused. Squeeze it on then suck it off. You'll turn your partner on and also ensure your own fresh breath.
4. Blow Pops
Blop Pops are great for pre-bedroom foreplay. Tease your partner while you're out running errands or watching a movie on the couch by giving your Blow Pop the VIP treatment.
5. Candy necklace
This is an objectively cute retro accessory that doubles as a snack, so it hardly needs another use to justify its existence. Snack on it yourself for sustenance during a marathon sesh with your boo, or let your partner eat it off your neck. Better still, pull it up around your thigh (carefully cut and tie more than one together for extra diameter!) and let them go to town. Just don't wear it out that way—the chafing will be a mood killer.
6. Sour belts
Great for fashioning DIY edible undies/bras that aren't very functional at all, but that you can eat off of your partner's body nonetheless. Also the sugar coating gives them a rough texture which is perfect for sensation play.
7. Pixy Stix
Pour out the contents of one of these powdery delights on your body along the path you want your partner to lick. Alternatives are Nerds and candy buttons. It's basically Candy Land and you're King Kandy and Queen Frostine all in one.
XOXO,
Bedsider
P.S. We've rounded up our 10 favorite articles about sexual health and birth control from the past month to make it really easy for you to get the facts on the things that could affect your health. Check it out.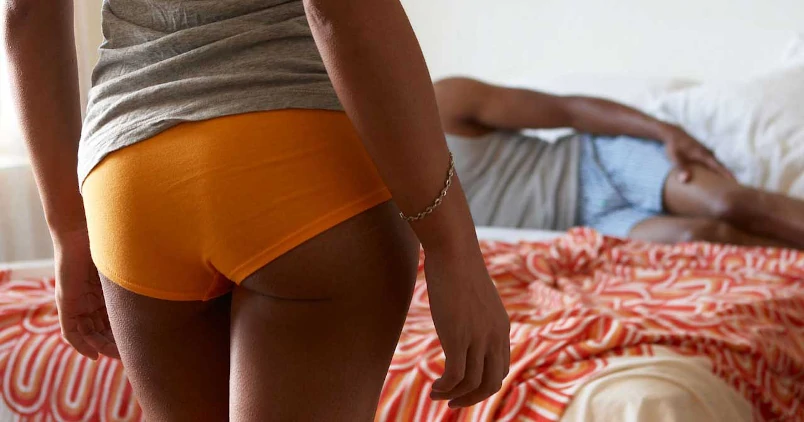 Subscribe to Frisky Fridays
Heat up your weekends with our best sex tips and so much more.