Quarantine date night doesn't have to suck
11 ideas to help you tell date night apart from all the other nights
You've never spent more time together, and yet you feel you haven't had quality time in forever. But just because all the restaurants, theaters, clubs, and bars are closed and you can't go within 6 feet of other human beings doesn't mean you have to give up on having fun together. In fact, it's probably more important than ever to shake up the routine, especially since there's very little to distinguish work time from downtime, day from night, and weekday from weekend. (By the way, is your home getting smaller or is that just us?) Here are 11 date ideas you can do from within your maddening little quarantine bubble.
1. Have cocktail (or mocktail) hour
If you live somewhere where it's still winter, whip up one (or more) of these great cold-weather cocktails. Or if you're very, very lucky and it's warm where you are, mix up a batch of Bedsider's very own watermelon margaritas.
2. Make an aphrodisiac-laden dinner menu
Making your boo (or watching your boo make) this sexy dinner will make date night feel more special and distinguish it from every single other night on which you are cooking or watching them cook.
3. Dress up and walk around the block
If you can safely go outside while still social distancing, consider dressing up in fancy clothes and taking a fancy stroll around the block. Yes, of course we all love sweatpants. We're not monsters. But every once in a while you need the pinch of a real waistband to let you know you're still alive. You can pretend you're off to a party for 15 minutes before going right back home. Oh how the people who aren't out for their one walk a day will stare!
4. Do a challenge from your favorite cooking or baking show
If now is not the time to make a croquembouche or a béarnaise sauce, then when is? Giving yourselves a Great British Bake Off technical challenge may yield less-than-perfect results, but it'll be fun and probably still taste good.
5. Have a floor picnic
Move the furniture out of the way, spread out a blanket, and lay out all your favorite treats. Then see if you can get through a whole conversation without using the words "droplet," "dry cough," or "freezer space."
6. Set up a wine tasting for two
Here are some tips for "hosting" a home wine tasting party. In this case, it's a party for two (or for just you), which just means more wine for you!
7. Watch a sexy movie or show
These 8 sexy/scary movies and shows should keep you busy for a while. If you're not quarantining together, you can still watch something together in real time with the Netflix Party Chrome extension.
8. Go on a virtual museum tour
It may not get you out of the house, but going on a virtual museum tour will be better than staring at your partner blankly from the couch all night. And it will definitely make you feel classy! Nobody needs to know you went to the Guggenheim with Cheetos-stained sweatpants on.
9. Try an art project together
Paint and sip, anyone? Who needs a roomful of other fools in plastic aprons when you can do it yourself at home? Just pick a famous painting and go to town, then compare your results. Or try your hand at a craft like embroidery. Some indie craft stores like Brooklyn Craft Company are doing virtual classes, so check out the shops in your area. (Brooklyn Craft Company will even mail you all the supplies you need a few days in advance!)
10. Have a dance party
You can finally learn to salsa without the crippling fear of humiliation! Or, you know, just dance around to blow off steam.
11. Put on wigs and pretend you're different people
Add a little variety to your life. Put on a blonde wig and ask your partner to call you "Pam" all night. See if that doesn't make date night special.
XOXO,
Bedsider
P.S. The ultimate date night prep? Getting your birth control delivered.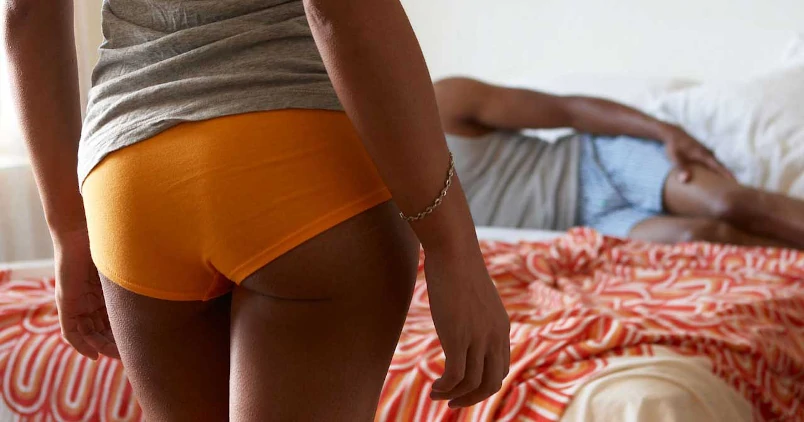 Subscribe to Frisky Fridays
Heat up your weekends with our best sex tips and so much more.