5 sexy things you can do with snow
Because kids don't have to be the only ones having fun
Ever wonder why kids go nuts for snow while adults tend to see it as a pain in the ass? It doesn't have to be this way. We're here to help you rediscover the many wonders of a snowy day. Here are just five fun and sexy things you can do with snow this winter:
1. Make a romantic meal with it
Top off a candlelit dinner at home with one of these snowy treats and let us know if your partner doesn't drop their drawers immediately.
2. Bring it into the bedroom for some temperature play
Interested in trying out some new sensations? Snow is just the thing. It's much easier to use than ice, which you can't put directly on skin without letting it melt a little first, lest you end up like the kid in A Christmas Story. Try letting some snow slowly melt on your partner's body, sucking on it and then giving them oral, or inserting metal or glass sex toys into a bowl of snow to chill them before playing (just make sure the snow is fresh and pure white). Here are some temperature play tips and notes about safety.
3. Make a sexy snowman
It doesn't even have to be the whole man, if you catch our (snow)drift!
4. Build an ice hotel for two
Really missing being able to travel this winter? Build your very own ice hotel aka sex igloo in the backyard. Once you're done with the hard labor, just lay down some blankets (don't forget a waterproof layer first) and go to town!
5. Use it as an excuse to get close
There's really no better time to snuggle than on a cold, snowy night. And the good news is, those thick socks you're wearing could actually make you more likely to orgasm should things progress from cuddles to something more.
XOXO,
Bedsider
P.S. Looking for last-minute gift inspo? Look no further.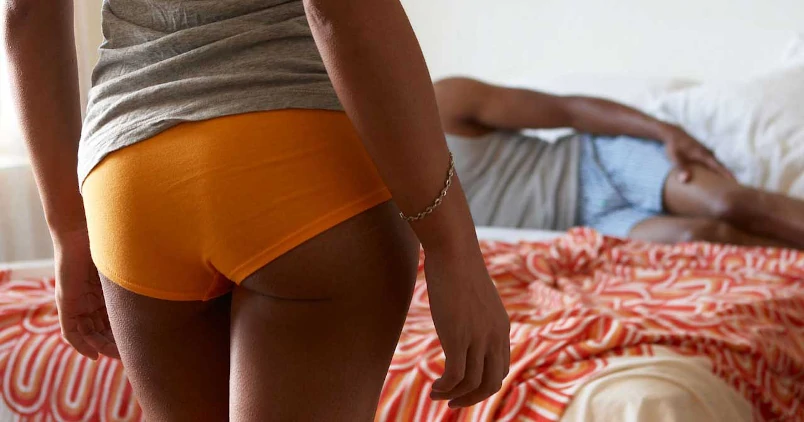 Subscribe to Frisky Fridays
Heat up your weekends with our best sex tips and so much more.