Covid-safe springtime date ideas
Love is in the air
Whether we like it or not (and whether we acknowledge it or not), there's still a pandemic going on. Here are some warm weather date ideas that keep everyone safe:
Go for a walk or go for a sit
A walk and talk or sit outside and talk were already some of our favorite date ideas pre-pandemic because they give you just enough fodder for things to talk about should any awkward silences arise without being so distracting that you can't focus on the charming anecdotes your date is sharing.
Picnic
AKA DIY outdoor dining. Making your own a picnic or picking up your fave food and heading to the park is a great way to make sure that you're really 6 feet apart from others while you dine al fresco. It has all the benefits of the traditional date in a restaurant with none of the cringe moments introduced by an overly talkative waiter.
Head to the beach
If you're lucky enough to live near a beach, it can be the perfect place for a date. Great people watching, relaxing setting, outdoors so the Rona can fly away, plus you can find out how your date feels about lugging lots of items and getting sand in their unmentionables. Stress test!
Stargazing in the backyard (or on the roof)
A nice glass of wine or something sparkly plus nature's most romantic Zoom background, the starry night sky—sounds like a recipe for a perfect date to us!
Keep it virtual
Sometimes the best path is the simplest one. If you're not too sure about your date, if you're anxious and want to be in your own safe space while you meet someone new, or if you and your date decide it's safer to stay virtual because of your recent exposures, Zoom is here for you. And we're here for you too with some sexy virtual backgrounds.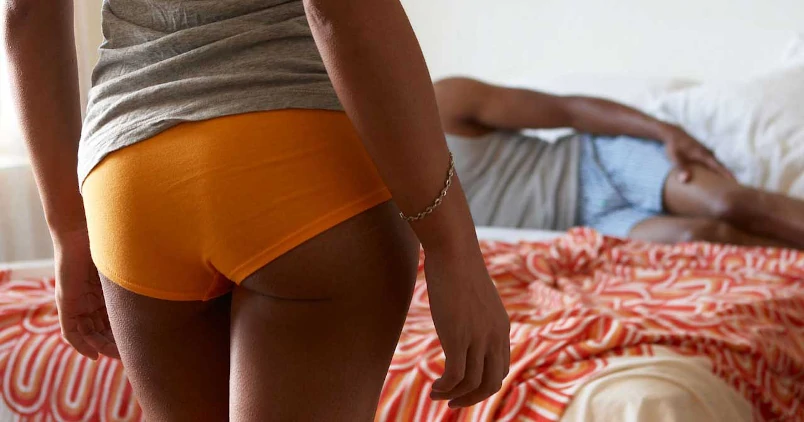 Subscribe to Frisky Fridays
Heat up your weekends with our best sex tips and so much more.