5 ways to woo your bffs
Because friendships take work too
February might be overshadowed by Valentine's Day, but Galentine's Day (February 13th) deserves some real attention. If that's not your style, you don't need a made-up holiday (or a real one) to show your appreciation to your besties. Showing love to our friends can be an everyday thing. We don't often think of "wooing" our platonic friends, but friendships can have a honeymoon period just like romantic partnerships. Even the relationship we share with our A1 from day one needs extra TLC from time to time. When you grow comfortable with another person, it can be easy to allow the rest of your life to get in the way of showing them how much they mean to you.
So how do you "woo" your BFF? The point, of course, isn't to get them to fall madly in love with you, but to strengthen the bond that you already have. Unless, of course, you really are in love with your bestie, in which case you need to read this ASAP.
Send them "Good morning" voice notes
Pick a week, especially if you know your friend has some big moments coming up and send them "Good morning" voice notes every day to help start their AM with a smile. Sure, you could text "gm" and be done with it, but there's something extra about hearing someone's voice and knowing they took the time to be kind to you. Don't just stop at saying good morning, either! You can hype them up and encourage them to be the badass you know they are.
Deliver their favorite thing to their job or house
Flowers are super popular when it comes to delivering happiness to your bestie's doorstep. But if they aren't that fond of botanicals, think outside the box. Or rather, think inside the box: as in, use Amazon to your advantage. The best thing about just-because gifts is that they don't have to be extravagant or tied to a holiday. For example, if your BFF loves red Starbursts, ship a month's worth to their crib just for funsies.
Be a good listener
Friendship at its best is an exchange; everybody needs a little reciprocity! If your friend is always there for you to vent when you need a listening ear, be sure to return the favor when you can. Being a good listener isn't just paying attention during conversation. It's also being tuned into your bestie's well-being, hearing when they need your help, and honoring how they want you to show up for them.
Plan a friend date
This part is easy-ish. Although life can get hectic, it's important to set time aside to spend with your BFF. So, plan a friend date and do something you both enjoy together. If they don't live close by, you can get creative using the Teleparty browser extension and watch a movie together. Other ideas include coordinating a wine and cheese tasting, cooking the same meal, or just eating together via FaceTime. It sucks to be apart from our close friends, but technology is on your side here.
Snail mail them a letter
Hear me out: snail mail is the new cool. With the modern ease of sending email, texts, or DMs on social media, putting a handwritten card into a mailbox requires more effort. Mailing a letter to someone on stationery can be almost intimate. Only the most important people in your life get that kind of attention and care. And your bestie deserves it! Surprise them with a random sweet note to let them know how much you love them.
No matter who your bestie is or what they're into, one thing will always be true: every day is a good day to show them some love.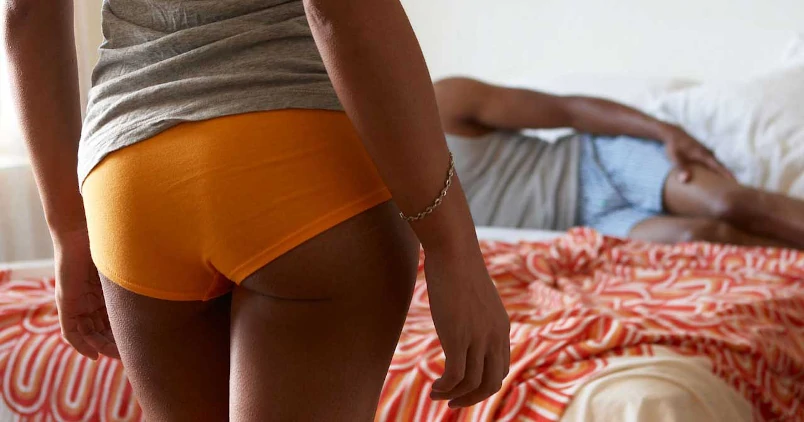 Subscribe to Frisky Fridays
Heat up your weekends with our best sex tips and so much more.