The girls' guide to getting some privacy on your parents' health insurance
Your insurance company may be better at protecting your privacy than you think—but you'll never know if you don't ask.
UPDATE: President Biden has opened the enrollment period for the Affordable Care Act health insurance plans for 2022. You can now enroll in one of these plans until January 15, 2022, at healthcare.gov. Some states have their own open enrollment periods and websites for signing up. Check to see if your state does. We also have more information about how to get insurance and learn what kinds of plans to watch out for.
—
By Bedsider intern Laura Covarrubias with assistance from The National Women's Law Center.
I am 24 years old and lucky enough to be on my parents' insurance—but that doesn't mean I want them following my every health-related move.
As my otherwise awesome parents are pretty conservative about, well, everything, I don't want them to know what type of birth control I'm using or when I get tested for STIs and HIV (twice a year, if you're interested). When I was in college I paid for these things out-of-pocket or put them off until free services were offered at my university because I didn't want my parents getting a play by play when they saw our health insurance information. Clearly it wasn't an ideal situation.
But a few months ago I learned how to tear myself away from the tyranny of EOBs (Explanation of Benefits), and get some privacy.
Here's how I did it.
EOBs are the documents your insurance company sends out that show the basic information about anything your plan helped cover during that statement period, from prescription costs to hospital payments. For those without a health policy background, the Health Insurance Portability and Accountability Act (HIPAA) is designed to protect an individual's health privacy, but HIPAA rules allow EOBs to go to the "primary enrollee" of an insurance plan (a.k.a. parents, in my case) for billing purposes—as long as only necessary information is included. Different insurance companies have different interpretations of exactly what information is necessary, so EOBs vary in detail from one company to the next.
Having any charges or visits related to my sexual health visible to my parents wasn't something I was comfortable with, so I took action. I called up my insurance company one afternoon and asked them to send my EOBs directly to me. The representative handling my call was incredibly helpful (tip of the hat to Humana!) and immediately changed my contact information and stipulated on the account that only I would be able to see my information, unless I chose to release it to my parents. Now I can take full advantage of the benefits of health insurance (like no copays for birth control under the Affordable Care Act) and make healthcare decisions that are best for me without worrying about my privacy.
I was lucky.
Not every insurance company will allow information to be withheld from the person purchasing the plan.* In fact, laws can vary state-by-state, so some states might be more protective of your information than others. That could be why my friends from a handful of states across the country had very different experiences from mine when they called their insurance companies. One of them had a particularly awful phone call with a representative who had no idea what the company's rules were about EOBs or whether she could even change the address for an individual on the plan. Another friend's company said that because she still lived with her parents, they couldn't send her EOBs to any other address.
Still, considering that Mirena can cost over $500 upfront and the birth control pill can cost over $300 in a year, it's worth calling up your insurance company to try to change your "privacy settings."
A few introductory talking points:
"Hi, I am __ years old and still on my parents' insurance plan. I'd like to have my EOBs sent only to me."

"Can I change my address on the plan so that my EOBs go there instead of to my parents' house?"

"Please change who can access my information. I would like to have all of my information private unless I ask for it to be released."
Make sure to cover these key points too:
Where the EOBs are sent

Whether there is online access to the insurance account

Whether names or locations of providers are included in the EOB [This is especially important if you get your birth control from places like Planned Parenthood, which is primarily for sexual health services, or if your parents know the names of doctors in town]

Whether your parents can request information about your healthcare without your permission
And confirm that you're totally safe with these questions:
"Is there any way my parents can see details about what services I'm receiving?"

"Can my parents see any information about me on the insurance website?"

"Can my parents see where I received treatment?"
Don't give up.
If your insurance company won't help out, you might want to reconsider having "the talk" with your parents. Sure, you might think that your mom will have an aneurysm if you broach the topic, but sometimes parents can be more open and understanding than you'd imagine. After all, taking control of your sexual health is something to be proud of, and protecting yourself from unplanned pregnancies and STIs is one of the most grown-up things you can do. Good luck with your phone calls, and let us know in the comments if you have had success (or not) with your insurance company!
*When it comes to EOBs, federal privacy regulations require insurers to honor a patient's request that they not disclose confidential information only if releasing the information would put the patient in danger (like in domestic violence situations). That's the minimum required by the law, so your insurance company can also choose to go above and beyond and protect your privacy like mine did. Note that this only applies to EOBs, not to all health information.
---
Laura Covarrubias is an intern with Bedsider and a graduate student at the Johns Hopkins Bloomberg School of Public Health. She previously interned with the National Research Center for Women and Families to renew the Violence Against Women Act. As a native Texan and proud Longhorn living in DC, Laura misses good Mexican food and thinks 'y'all' should be standard English. She loves to travel and hopes to move abroad (anywhere!) after she graduates to spread the word that safer sex is better sex.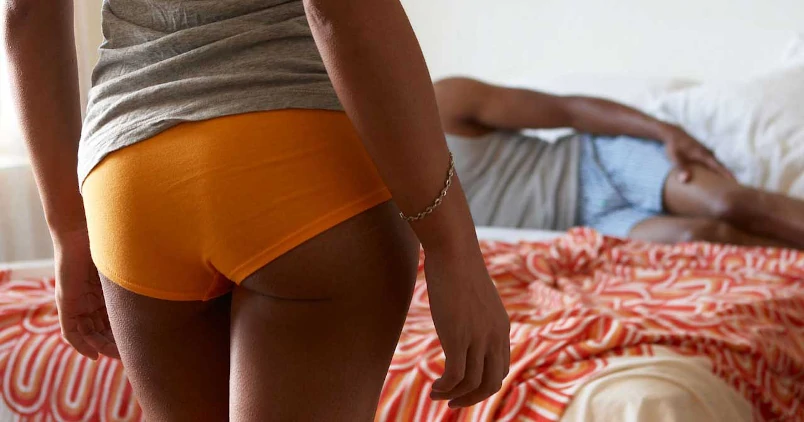 Subscribe to Frisky Fridays
Heat up your weekends with our best sex tips and so much more.