Talking to your health insurance company 101
It may not be a conversation you look forward to, but these tips should make it a whole lot easier.
UPDATE: President Biden has opened the enrollment period for the Affordable Care Act health insurance plans for 2022. You can now enroll in one of these plans until January 15, 2022, at healthcare.gov. Some states have their own open enrollment periods and websites for signing up. Check to see if your state does. We also have more information about how to get insurance and learn what kinds of plans to watch out for.
—
Getting what you need from your health insurance company can be tricky, confusing, or sometimes downright frustrating. It's also so worth it. Thanks in part to the Affordable Care Act (ACA, a.k.a. ObamaCare), your health insurance plan should make a big difference in helping you stay healthy—and it should cover your birth control without out-of-pocket costs like copays and deductibles! (BTW, if you don't have health insurance, you can explore your options at HealthCare.gov.)
There are all kinds of reasons why you might want to get in touch with your insurance company, like:
To make sure your medication is covered;
To find out why you got a bill; or
To confirm that your health care provider is in your network. (More on this later.)
Communicating with your insurance company may not be the most enjoyable thing you do today (in fact we hope it's not), but knowing how to take care of business when it comes to health insurance will be good for your health and your wallet. Here are four tips to make it easier.
1. Get a human on the phone
It seems simple, but sometimes just getting a real person on the line is the hardest part. The best time to call your insurance company is probably early morning because 11am to 3pm are their busiest hours.
Pro tips:
Saturday mornings are a good time to get through with less wait time.
Have your insurance card handy so you'll have the details of your plan ready when you get to talk to someone. The card should also list different phone numbers depending on what you need, so make sure you're calling the best number for your particular situation.
Some health insurance companies have apps and/or chat lines—you should be able to find your insurance provider's customer service options on their website. If you have a relatively simple question, these alternatives may be a faster way to get answers than calling.
If you call, you'll most likely be put on hold for at least a few minutes—sometimes it can take much longer. Unfortunately, there's not much you can do but wait it out. If you are on hold for an excessive amount of time (like, hours), you can try to contact someone higher up in the company or register a complaint with your state insurance commissioner.
2. Be nice—but don't be afraid to ask for a supervisor.
It's annoying to spend your time on hold, but just remember it's not the representative's fault. When you finally get to talk to a human, it's important to be polite and respectful when telling them what you need. The more patient everyone is, the smoother your conversation will go.
If you feel that the representative you have been speaking with is not being helpful or doesn't know enough about the area of your concern, you can always politely ask to speak to a supervisor. Don't be scared to do so—sometimes getting a problem resolved is just a matter of speaking to the right person. Just remember to be courteous and calm.
3. Be your own advocate.
Try to call from a quiet, distraction-free place so you can focus on your conversation and communicate clearly. Remember, you are your own advocate when dealing with your health insurance company, so it's important to do a little research on your own about your question or concern. For example, if you are calling to see if your plan covers birth control, check out this flowchart first. You can also use this script to help you talk to your insurance company about what your plan covers. It may also be helpful to brush up on what kinds of birth control might not be covered.
Pro tip: Along with doing your own research, it's a good idea to keep notes of any correspondence you have with your insurance company, including the date; the name and employee number (if possible) of the representative with whom you've spoken; confirmation number of your call; and notes on what was said. This is not only for your own reference, but also to protect yourself in case something goes wrong with your coverage along the way.
4. Get your ducks in a row.
It's important to remember that not all doctors, nurses, and other health care providers are covered by every health insurance plan, and if you go to a provider who isn't in your network, you may have to pay a portion—or all—of the cost out-of-pocket. Fortunately you should be able to look up this information on your insurance company's website, but it is also a good idea to call the health care provider you'd like to see to make sure their information is up-to-date. The same thing goes for pharmacies—you should confirm that the pharmacy you are planning on using is in your health insurance network to make sure there won't be any confusion with your coverage when you get your prescription filled.
Side note: If you need a certain procedure or service but no provider in your insurance network offers the service, you can get special permission to go to a provider outside of your network. Just remember that you need to get permission from your insurance company before you do so.
Decoding your health insurance plan can be confusing and time-consuming, but if you're patient, organized, and informed, you will have a much easier time. If you really feel that your health insurance company is not meeting your needs, consider shopping around in the next open enrollment period. Depending on your individual circumstances, you may also qualify for special enrollment that allows you to change or switch plans even when it's not open enrollment.
That may seem like a lot of information, but in reality the process boils down to a little research and a phone call or two. So go get 'em, tiger—you've got this.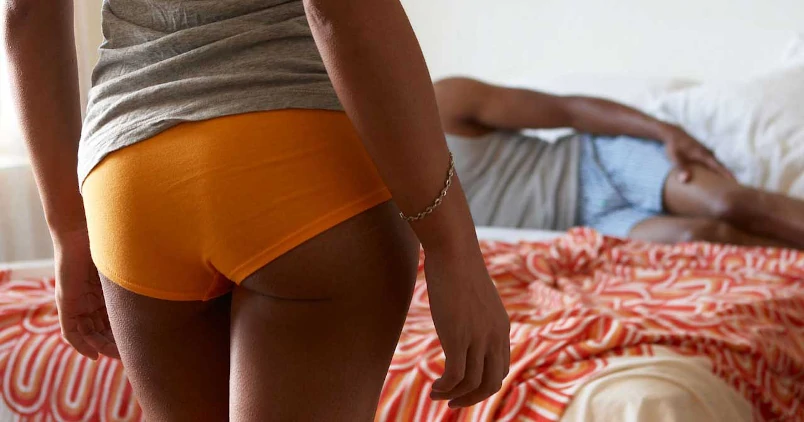 Subscribe to Frisky Fridays
Heat up your weekends with our best sex tips and so much more.