October horoscopes: Will you fall in love this fall?
Will you get a raise? Ace an exam? Unleash your creativity and sell your artwork on Etsy? Attend one hell of a Halloween party? Read on to see what October looks like for you.
Libra
Beauty and charm are your natural gift, but this month you are truly being seen and pursued. As if that wasn't enough, your sex drive is extra adventurous right now and the desire you feel is taking you beyond your usual boundaries. Please stock up on reliable birth control. It's always smart to be cautious when having sex, but that will be especially true around the 15th.
Scorpio
Your intuition is super strong now and may reveal something new and intimate about a partner. Or you may gain useful insight into the kind of people you're dating. It's like you're learning to balance what you feel in your gut versus what your heart desires. The 31st brings a fresh start your way. Perhaps you'll skip the usual Halloween party this year and spend the night with a magical love interest instead.
Sagittarius
Let's have a reality check: How is the dating scene treating you? Has it been challenging? Are you trying to date and pursue romance, but your heart isn't as easily won over as it once was? The good news is that around the 30th, you will receive a crystal clear sign relating to your love life that helps you unblock whatever is holding you back.
Capricorn
You might take an uncharacteristic leap of faith for love in October. It's as if the romantic impulse is so strong that you can't contain your desire. Have birth control on hand. Your sex drive is booming and you may throw caution to the wind because of it. Around the 26th, your passion may morph into planning as you re-focus on long-term goals. That will be a good time to make sure you're dating a keeper, not a player.
Aquarius
You don't always feel kindred with potential partners, but this month you are going to experience connections with people that feel downright cosmic. (It will help that your attractiveness, flirtatiousness, and warmth are at an all-time high.) Watch for a potential partner trying to get your attention. And if you find yourself feeling commitment-shy, wait for the end of the month when you'll gain all the clarity you need.
Pisces
If you're in a relationship, you and your love may begin to explore a greater level of commitment. Going all in could potentially freak you out, but remember that you always have a choice in matters of the heart. Own your choice and try to feel empowered. By the end of the month, you will either be closer together or whatever's been causing you to be cautious will be revealed.
Aries
Get ready to enter a brand new phase of attractiveness. You're giving off feel-good vibes and radiating a very alluring sparkle. Dates will be plentiful, if you want them to be. And if a serious suitor pursues you around mid-month, try not to overthink it or obsess over it. By Halloween, you and your love could win this year's cutest couple contest.
Taurus
You might find a new relationship to be a bit expensive. Maybe instead of spending a lot of cash, you could spend time in bed…because this month the O's are going to be increasingly mind-blowing. Especially around the 15th. Listen to your body at the end of the month and if you feel cranky or low-energy, make sure you get enough rest.
Gemini
Does it feel like there's no one to flirt with or date? That's about to change following some fresh, hopeful encounters in October. And the more optimistic you are, the more opportunities you'll have. Especially on the 19th when you'll be in the right place at the right time for love. Looks like you'll also feel more social now, which is great because you'll be getting a lot of invites to go out and have fun.
Cancer
What does your heart desire? Is what—or who—you want available? If you feel frustrated by someone in particular and your heart aches a little, talk to friends and family who can really comfort you. By the end of the month, you'll have more confidence. Channel it into a fabulous Halloween costume and wow everyone on the 31st.
Leo
Whether you want to take a current relationship to a deeper level or you're looking for love, you're getting serious about significant others. Sleeping with someone? Things will get physically intense if you are, especially around mid-month. You're having sex for keeps and you want your partner to know it. Not sure about something? Wondering if someone is worth it? Enjoy answers and a lot of clarity around the 23rd.
Virgo
You can be coy with crushes and play hard to get, but this month your powerful, physical desires are driving you to make some moves. Yes! It doesn't matter if you're already dating someone or on the hunt; either way, you may feel more sexual than usual. (We're talking consumed by the need to satisfy your lust.) Prepare for a sexy, sultry Halloween.
XOXO,
Bedsider
P.S. It's important to understand your emergency contraception options and how effective they are.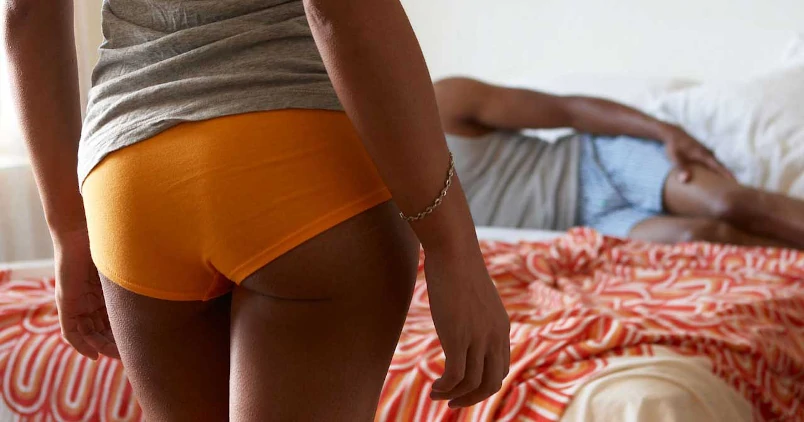 Subscribe to Frisky Fridays
Heat up your weekends with our best sex tips and so much more.