Birth Control
IUD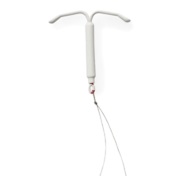 Hear real people share their very real experiences with different methods of birth control.
Lindsay started using the pill to deal with irregular periods, but she struggled to take it consistently. So when she realized the IUD would be an option for her, she went for it. Lindsay's favorite thing about her IUD? She doesn't have to worry about doing anything for it to work.
Lindsay has heard, especially from female partners, that they can feel the strings—but it's never been a problem. If anything, Lindsay likes that she can feel the strings and know that her IUD is where it should be. She also makes sure to pair her IUD with barrier methods for protection against STIs.