How to have sex when you're forking freezing
Turn the ice capades into sexcapades
Here we are yet again, staring down the cold, gray barrel of January and all that it brings with it (a constant runny nose, despair, the sudden urge to become a traveling salesperson just so you can get the hell out of here). Sure, winter can be super sexy if you have a working fireplace and some kind of faux bearskin rug, but for those of us in old, drafty houses or poorly heated apartment buildings, we're going to need to get creative. Lucky for you, we did the hard part and came up with six ways to literally heat yourself up so you can figuratively heat things up:
1. Keep your socks on, this isn't a beauty pageant
Laugh all you want, there's nothing more distracting than frozen tootsies. Plus, did you know that some research actually suggests that if you wear socks during sex, you're more likely to orgasm? However, please don't wear your gym socks unless your partner has a pungent odor fetish.
2. Get under the covers, this isn't a Victoria's Secret runway show
Save prancing around in sexy lingerie for your beach vacation. Now is the time for burrowing underneath thick, thick blankets and gigantic fluffy duvets. This is controversial, but skip the top sheet or slide a blanket underneath it if you want to avoid the freezing cold sheet-on-skin effect. Not sure how sheets get colder than the air in the room, but they do!
3. Be like Winnie the Pooh
Once again Winnie teaches us everything we need to know about life and love. All tops, no bottoms, proud as heck. Just add the aforementioned socks and you're golden.
4. Fuel up on hot chocolate in advance
Or some warming whiskey, if that's your thing, just don't drink so much that you get whiskey clit or, you know, forget to use a condom.
5. Wear gloves
You could go one of two ways with this. A luxurious cashmere glove caressing your partner's body could be very nice for them. Or go the opposite direction and don a pair of vampire gloves for the one-two punch of warmth plus sensation play.
6. Go missionary
Or really any position that keeps your bodies as close together as possible and minimizes the potential for icy breezes.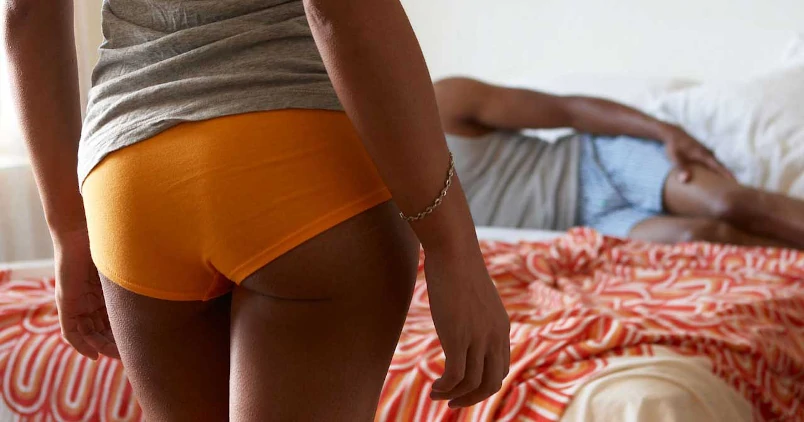 Subscribe to Frisky Fridays
Heat up your weekends with our best sex tips and so much more.